Kampala is the capital city of Uganda. The city is divided into five divisions namely Kampala Central Division, Kawempe Division, Makindye Division, Nakawa Division and Lubaga Division.It was rich with game thus a favourite hunting ground for the King(Kabaka) of Buganda especially the antelope specie, the impala . It comprised of rolling hills,with grassy wetlands in the valleys.When the British colonialists arrived in the area they called it "Hills of the Impala". The residents of the area the Baganda continued to refer to it as Akasozi ke'Empala –Kasozi meaning "hill", ke meaning "of" and empala the plural of "impala." In Luganda, the words 'ka'mpala' means "that is of the impala," in reference to a hill, and the single word 'Kampala' was adopted as the name for the city.
It's a nice city to stay in and use as a base for exploring the country. You can visit the Kasubi Tombs, the Uganda Museum , Gaddafi National Mosque, Lubaga Cathedral(Catholics), Namirembe Cathedral(Anglican), Makerere University Campus, Kasubi Tombs, the Uganda Museum , Ndere Troupe cultural centre, Africa Crafts Villages and Art galleries.
It is home to Makerere University, one of the leading Universities of higher learning,at Makerere Hill.The personalities that have been to the University include;Dr.Milton Apollo Obote,Mwai Kibaki,Benjamin Mkapa,Mwalimu Julius Nyerere who at one time became Presidents of the East African countries Uganda,Kenya and Tanzania.
Kampala has since expanded to other hills due to the population growth over the years.
Uganda's capital Kampala was recently recognised as the best East African city to live in, according to the latest quality of living survey of the world's top 230 cities by Mercer, a global development consulting agency based in New York, US.
Kampala was ranked 169th, ahead of Nairobi (184th), Kigali (191st) and Dar es Salaam (198th), making it East Africa's most comfortable city.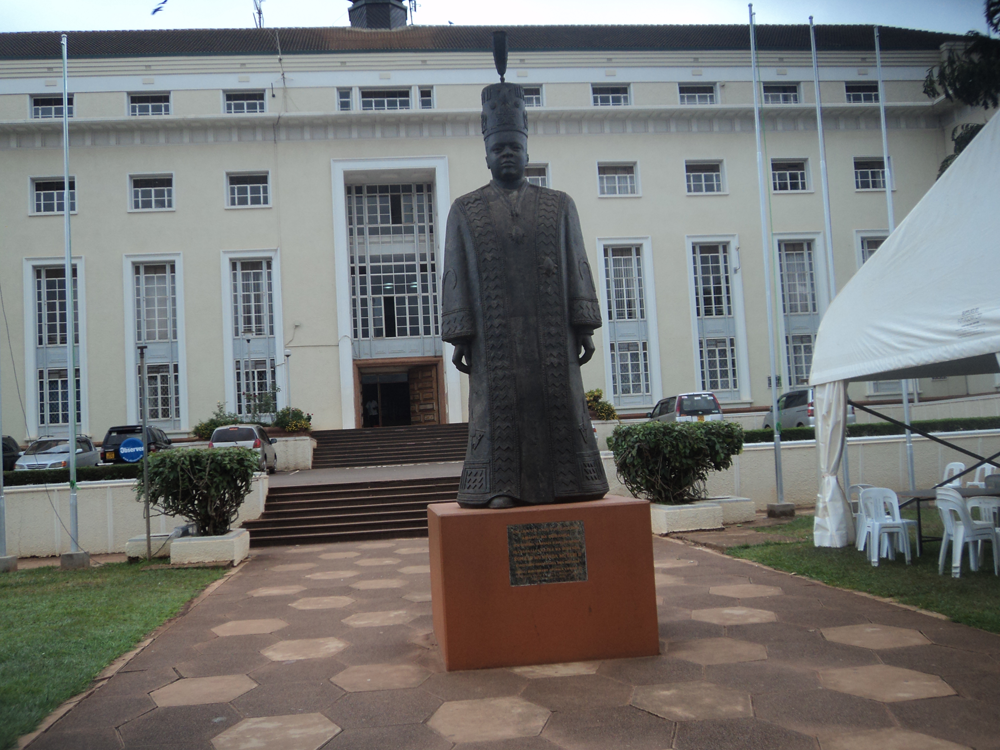 Statue of the current king of Buganda at Lukiiko(Buganda Parliament) Hall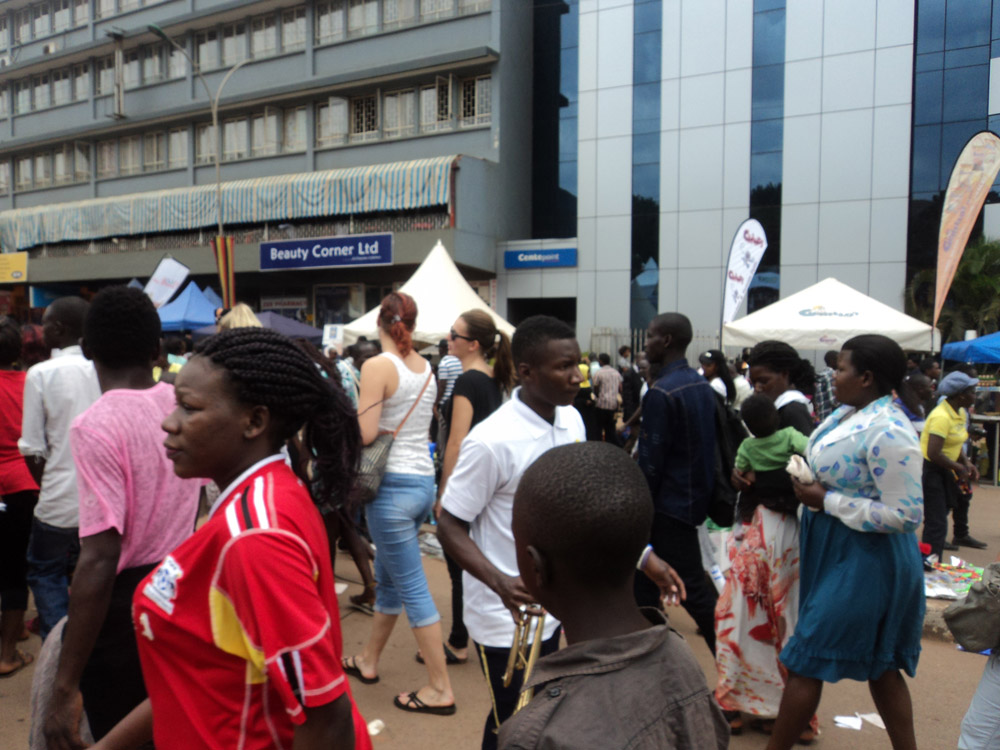 Revellers at Kampala City Festival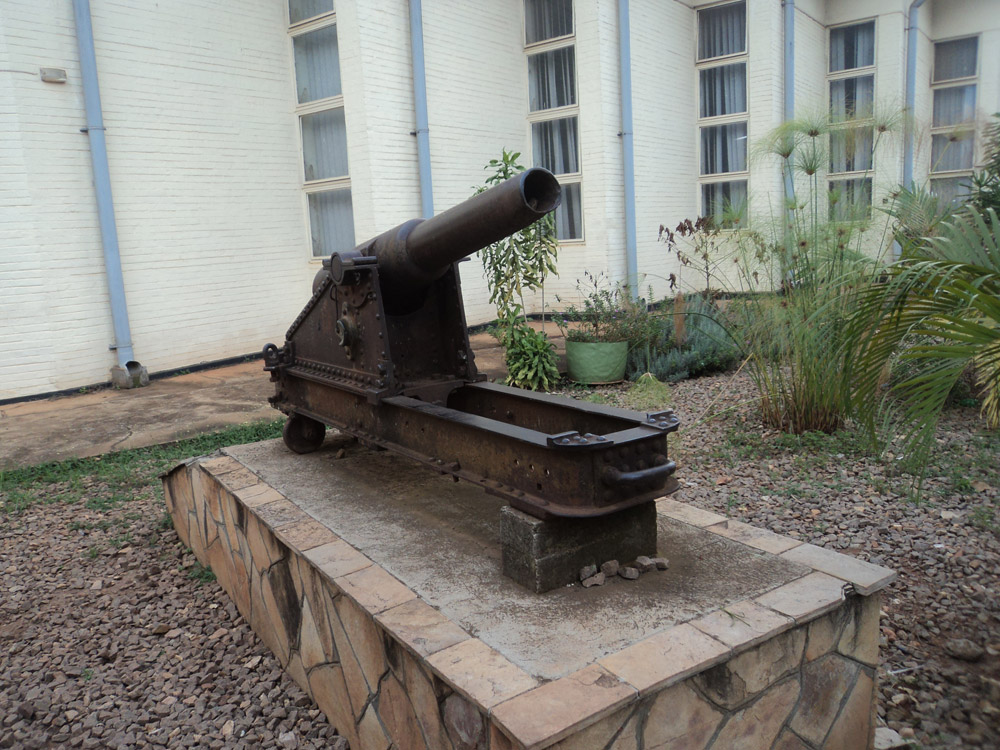 French Canon at the Uganda Museum in Kampala