Murchison Falls National Park
Murchison Falls National Park lies at the northern end of the Albertine Rift Valley, where the sweeping Bunyoro escarpment tumbles into vast, palm-dotted savanna. First gazetted as a game reserve in 1926. it is Uganda's largest and oldest conservation area, hosting 76 species of mammals and 451 birds.
Discover the rolling savannas and a wide range of wildlife in a action-packed 3-day tour to the National Park.
Beautiful game drives
Get up close with Hippos
Boat safari to the falls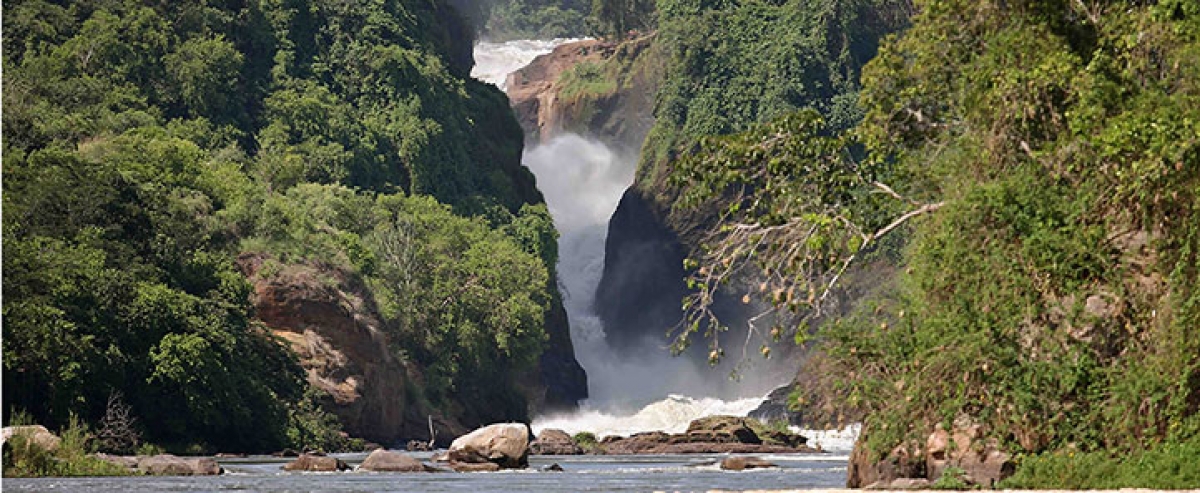 Wildlife at Murchison Falls National Park
The park is currently recovering from the effects of poaching that almost wiped out the animal population. Thanks to the conservationists efforts that have ensured the revival of the wildlife numbers. The park is home to the Giraffe, Elephants, Jackson's Hartebeest, Buffalo, Lions, Leopards, Uganda Kob antelope and reed buck.
Boat rides or launch trips to the bottom of the falls is one of the top activities available.
Another boat ride will take you to the delta where the River Nile flows into Lake Albert and you may be rewarded with the Shoe bill bird and other birds.
Budongo Forest can be added to your itinerary. It is home to chimpanzees and several bird life.