Your social media marketing education- Business School
Unrivaled corporate social responsibility. [Search and Social Media Marketing for International Business pilot MOOC]
I would like to thank you for the free tutorials on social media marketing. It is a great pleasure to have studied the course units related on Facebook, Twitter and LinkedIn, GOOGLE+, You tube and Google Ad words.
I got to know Salford Business School through iversity MOCC #passion4digital.My interest was to understand how to use these social media platforms in the simplest way. I almost gave up the search but fortunately I landed on the Search and Social Media Marketing for International Business pilot MOOC]
Social Media Studies
Most studies available require you to pay a fee for studies. But Salford business school choose to offer it to the world for free. I have always sought similar studies on social media marketing but had not found information like this before. The additional notes below the videos demystified my understanding of the subject matter making it easier to use Facebook, Twitter, Google+, You tube and LinkedIn marketing and Google Ad words. This information has energized my efforts to always seek more knowledge about social media marketing.
My current digital presence
Being a digital marketing enthusiast in Uganda, I was able to start Facebook pages that market me and my tour business (https://www.facebook.com/yakub.birungi & https://www.facebook.com/Rafikisafarisug-1389546194617333/. My twitter accounts @araali2002 &@RafikiSafarisUg too were also dormant with less activity but currently I try my best to tweet. I am yet to update my LinkedIn account and use Google adwords.
I was able to start a personal website & blog on word press (https://holidaymakerug.com/ after reading examples of former Salford student Vanessa Van Huynh. It was a good wrap up of social media marketing information.
The course may not be a detailed/advanced course but for beginners it is a good foundation.
Lastly but not least the Social media marketing course was quite a worthwhile journey on my learning curve.
Thank you Salford Business School family.
Follow me on twitter and like my Facebook pages. I encourage the Salford Business School family & associates to consider Uganda as their first choice holiday destination in Africa for wildlife viewing,birding,sight seeing,gorilla and chimpanzee tracking.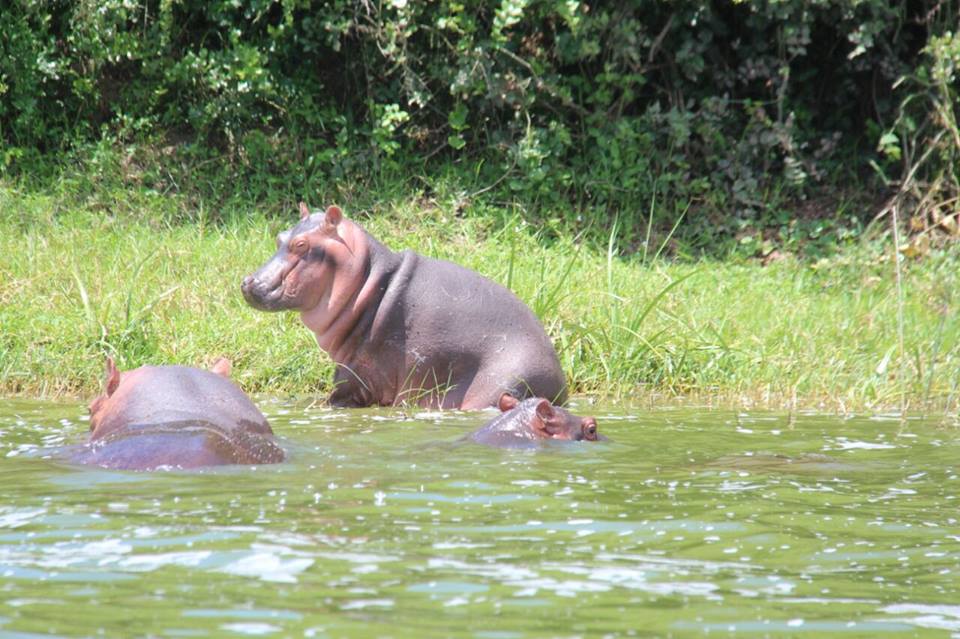 Hippopotamus at Queen Elizabeth National Park Western Uganda.Photo dedicated to the Business and Tourism Management students.